Outshine Family Dental offers cosmetic and restorative dentistry including Dental Implants, Tooth Extractions, Invisalign, & more in Metairie, Covington, Mandeville, & Hammond Louisiana.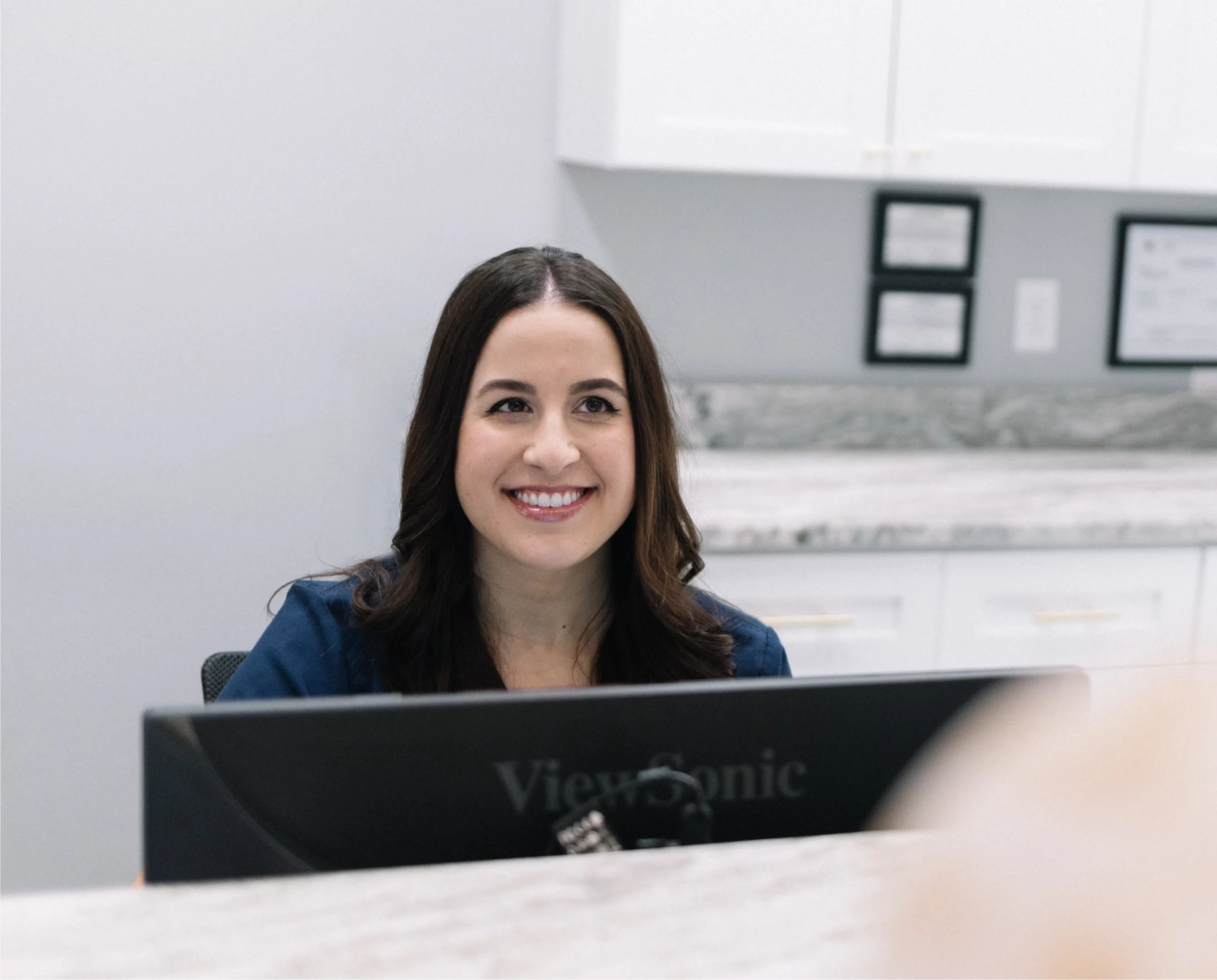 Welcome to Outshine Family Dental. Our doctors practice a full scope of general and cosmetic dentistry with expertise ranging from porcelain veneers to dental implants, crowns, and bridges. Our doctors strive to provide the highest level of care in all aspects of general, cosmetic, and family dentistry and can literally redesign your smile.
We Have Four Convenient Locations to Serve You. Contact Us Today!
Use of Innovative Technology
All procedures are furnished with state of the art equipment and maintained at the highest standards.
High Treatment Success Rates
Our treatments are performed by skilled dentists based on today's standards of care, which promotes the best treatment outcomes.
Years of Dental Experience
With many years of dental experience, we are experts in all facets of dentistry. You will receive the best care available.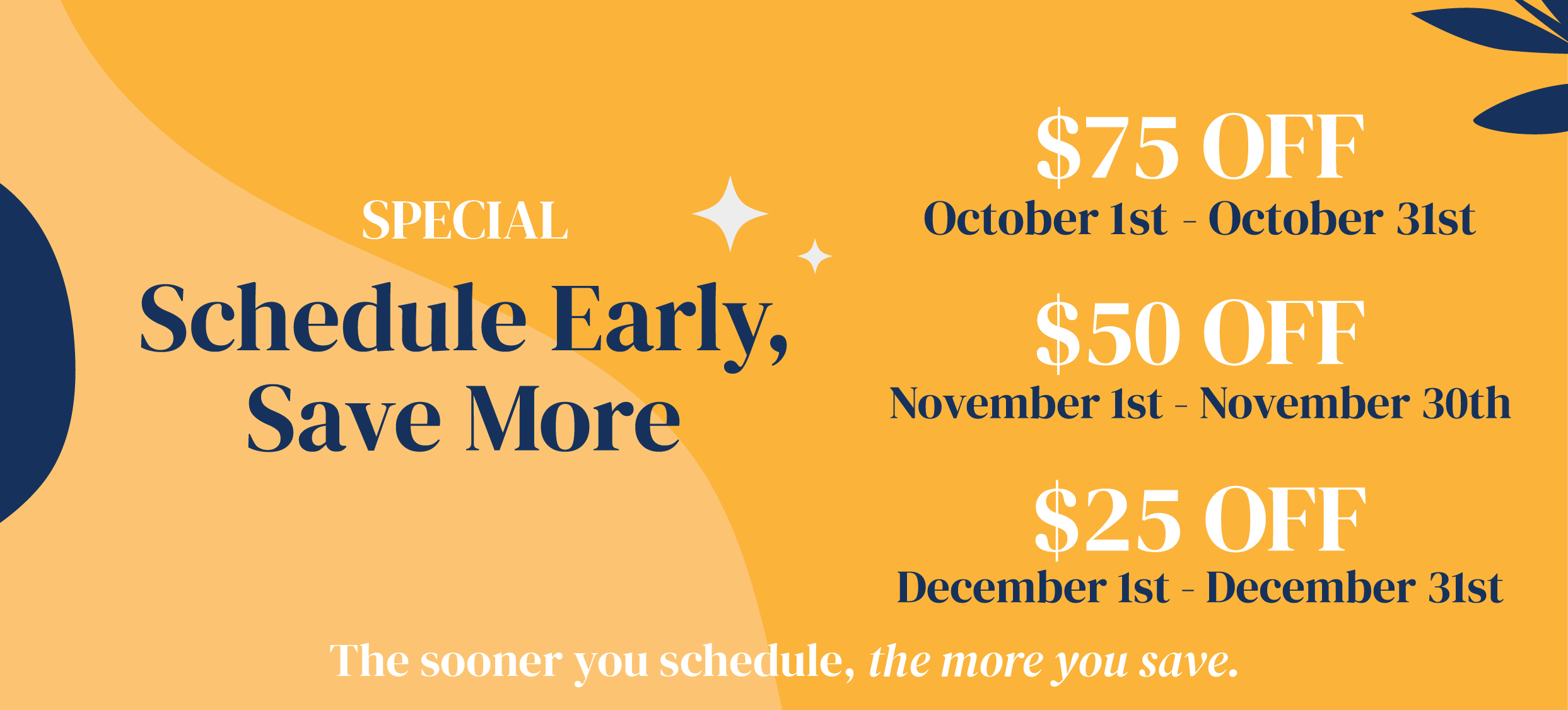 General & Cosmetic Dentistry
We look forward to giving you a smile you're happy to show off. Modern cosmetic dentistry techniques make it easier than ever for you to have a bright, even smile.
Our doctors can transform your smile with any combination of the following treatments: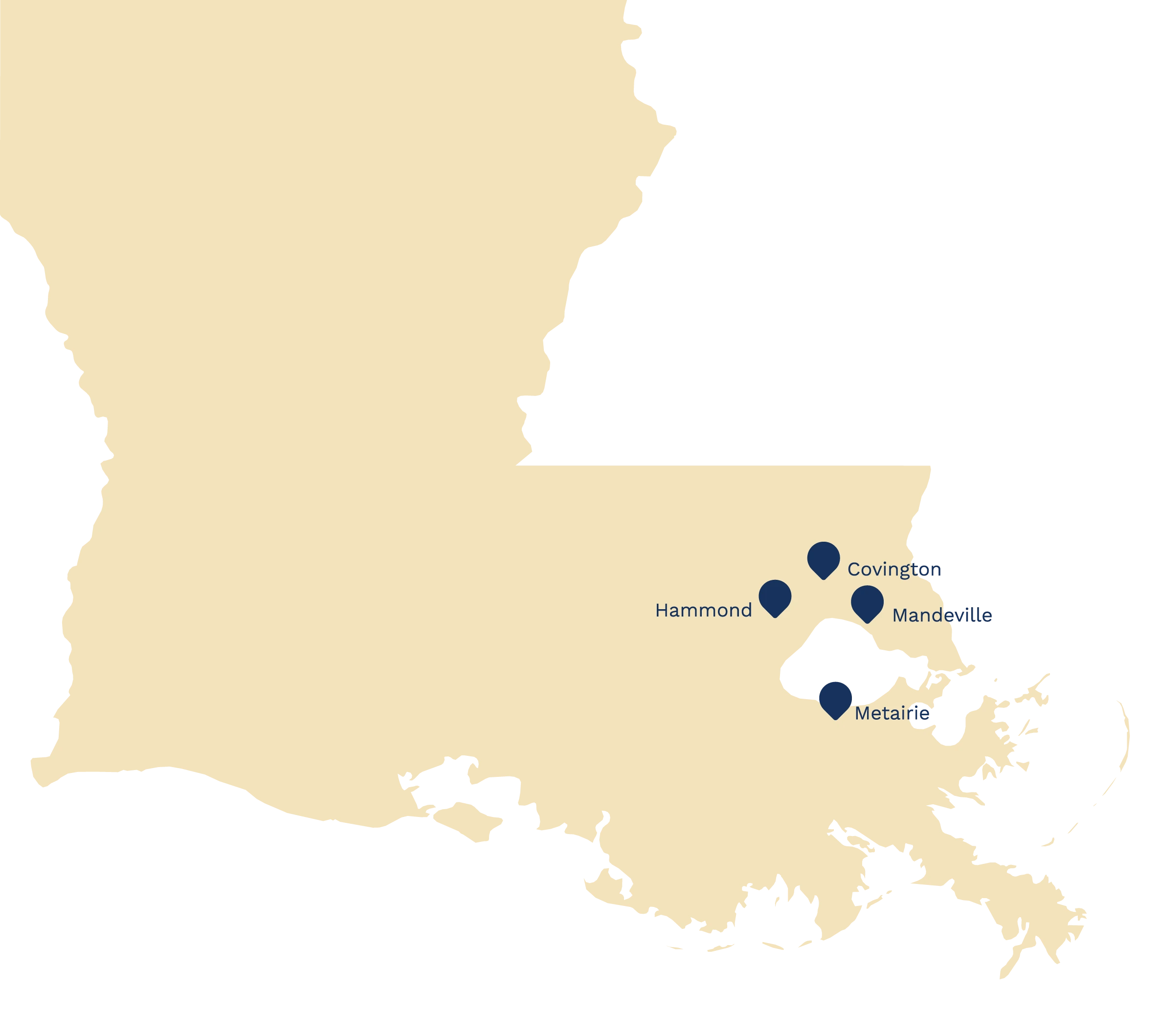 Four Convenient Locations
Dentist in Metairie, Covington, Mandeville, and Hammond Louisiana
Our doctors and their staff are dedicated to providing you with a pleasant visit and results that you're proud to show off. Our administrative staff is ready to help you with questions about scheduling, financial policy and insurance, to make that part of the process as simple as possible.
This place was amazing. Best dentist visit I've ever had. They were very nice and attentive. They also gave me a very thorough exam and my hygienist was excellent and very pleasant. Pricing was very fair for the services applied. Overall, 5 star establishment. Highly recommend.
They are the best! We've been here twice since my son has started going to the dentist. Each time they have been super friendly and just amazing, they explain what they're doing to him in terms he can understand so he's not scared. He of course loves picking from the treasure chest after he does well after his visit. They are amazing and I couldn't ask for better! And we've been in and out each time! 10/10 highly recommend!
They were very nice and knowledgeable. They try to do everything that they can to make your dental experience not like the days of old that we are used to. Highly recommend them.